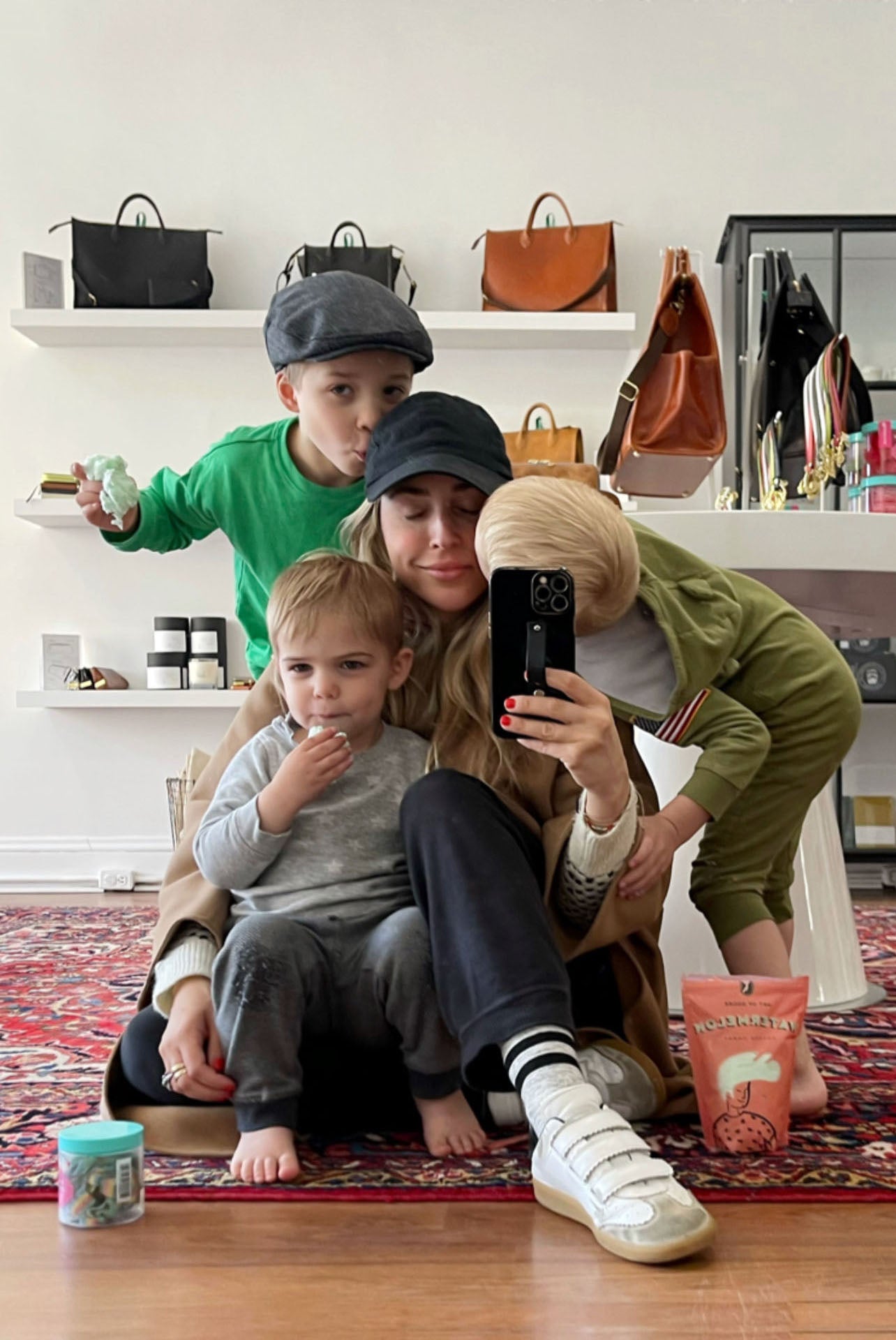 A Note From Blair
Thank you for taking the time to pop by and explore my collection. I began Blair Ritchey in 2010, in a spare bedroom with my sewing machine, a few hides of leather, and my pup Monroe at my feet. It is so fulfilling to see how much has changed over the years; transitioned all manufacturing to New York and Chicago, the team has grown from 1 to 4, we opened a retail shop in 2022, expanded our shipping and receiving studio, all while staying foundationally rooted in customer service and intentional design. I still design each piece in Lakewood, Ohio and we package and ship all orders from our local studio. 
I design every bag and accessory with you in mind. Each handbag should remain practical, serve a purpose, and beautifully compliment an outfit. I love observing how women interact with their bags. By seeing how they use them, I can identify new designs that make women feel beautiful, while making their lives a little easier. 
I like to say that I design for anyone, but not everyone. My dream is not to have my handbags on the arm of every woman. I intentionally keep my business small, allowing us to focus on the integral details that make each customer's experience special and unique. It is important to me that your experience along with your Blair Ritchey handbag is one that you cherish – from the moment you open your package to the moment you wear it for the first time, and years to come.